San Juan Enhancement Society
San Juan Enhancement Society
Contact: Maurice Tremblay
4 Queetso Drive, Port Renfrew, V0S 1K0
250-647-5568

The San Juan Salmon Enhancement Society is dedicated to preserving salmon stocks in the San Juan River through operating the Salmon Hatchery.
The San Juan Enhancement Society is a non-profit society, set up in 1978 as a CEDP initiative. The Society has four Directors that meet once annually, one full-time staff-member and one part-time. Volunteer assistance is requested on an as needed basis.
The Hatchery catches its brood stock with a fish trap and net at the entrance to Fairy Lake. The Hatchery needs 1,000 adult Chinook salmon, 250 females and 750 males, in order to get the required 1 million eggs. They aim to take only one-half of fish in the river, leaving the other half to spawn naturally. With a minimum of 1 million eggs, they can produce enough Chinook salmon for a noticeable improvement in returns.
The Hatchery is located one mile above Fairy Lake on Timberwest land. The fish live in net pens in Fairy Lake for a year before they are released to the sea.
The Port Renfrew Marina is a major supporter, generously providing $6,000-7,000 per year in revenues from fishing derbies in recent years. As a non-profit society, the San Juan Enhancement Society gratefully accepts donations, but keep in mind it is not a registered charity – so it cannot issue tax receipts.
The San Juan Enhancement Society has been in business for 30 years and is a smooth-running operation, quietly and efficiently getting the job done, without fuss and without fanfare. We think they deserve kudos for their positive contribution to Port Renfrew's great fishing...the efforts of the Society staff and volunteers help preserve the salmon stock for all of us, and for our children, and our children's children.

If you enjoy fishing in Port Renfrew, then you can do your part to help too! The Society deserves your support, whether volunteering time or providing a donation.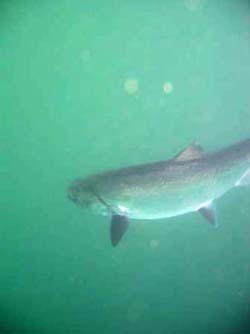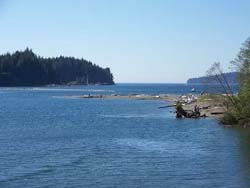 San Juan Enhancement Society
sanjuan@fishingportrenfrew.ca
Phone: 1-250-647-5568