March 23 2010 Port Renfrew fishing report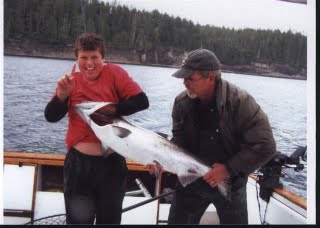 A couple of reports of early season fishing action heating up in Port Renfrew.
For salmon, one report had a lucky angler hooking 18 spring salmon, 15-25 pounds off the rockpile at Logan Creek.
Looks like it is game on for fishing in Port Renfrew once again!