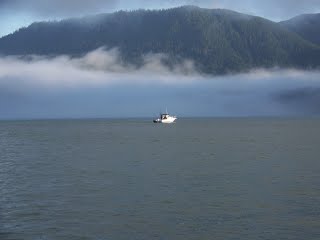 Reminder that Port Renfrew Marina's coho derby is this weekend, Oct 3-4, 2009. Entry fee is $25.00 with $5.00 from each entry going to the local San Juan Hatchery. This derby is "Winner Take All".
With the excellent coho fishing this year and good weather forecast, it is highly likely there will be a lot more entrants this year, so the prize should be a lot bigger…above $10,000 is probable.
Note that the Port Renfrew Marina closes this year on October 12th.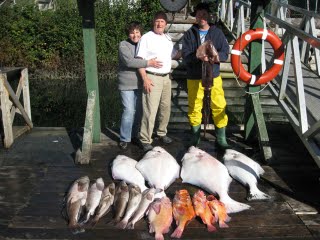 Halibut fishing is excellent right now for biggies — Des from Vicious Fishing Charters has been catching some really nice halibut, around 100 pounds and more.
Get out there while the weather's still good! Winter waves and wind are coming soon…