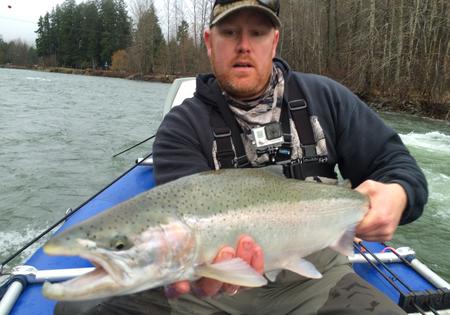 We are pleased to announce a new member of the Fishing Port Renfrew group.
Alex West of Steelhead Fishing Vancouver Island Adventures is passionate about freshwater fishing. This is a year-round river fishery:  salmon in August to November, steelhead from December to April, or trout from April into early summer.
The focus is in Cowichan and Port Renfrew.  For Port Renfrew, the San Juan is the biggest river, but the fishing action can be great on the smaller Gordon River, Harris Creek and Caycuse River.
Fly fishing is the specialty, but gear fishing is welcome too. Inflatable rafts are the tool of choice for floating the river.
Check out the video below for some South Vancouver Island river fishing action for steelhead.