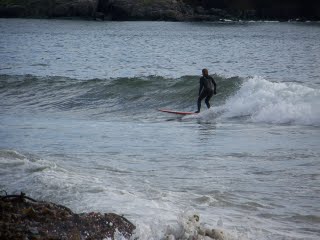 Fishing is pretty much closed for the season, other than a few diehards that are still out there crabbing or chasing the odd winter spring salmon.
For the rest of us, the "gone surfing" sign is up… see you in April.

We will continue to post fishing stories of interest over the winter though, with new recipes, videos, photos, or any other fun stuff we come across.
Put another log in the woodstove and bundle up, it's rainy and windy out there!