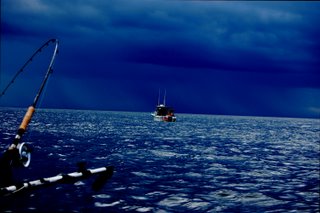 Some mixed reports coming out of Port Renfrew this weekend. Some of the local guides are absolutely killing it, with limits of huge halibut, lots of medium Spring salmon, and a few Tyee class Chinooks thrown in too. Other folks are having a tougher time getting into fish — the fish are definitely out there, but you really have to work to find them.
Jolly Rogers caught quite a few big halibut this week, with a 98, 138, and a 186 pounder. That beast tops the Port Renfrew Marina leaderboard so far this year. Heavy Hauler reports a great halibut day, landing 15 and keeping 6, all between 30-54 lbs. The hotspots continue to be inshore around Carmanah, with the best baits herring and salmon belly.
Heavy Hauler also reports that the salmon are steadily increasing. Jolly Rogers managed to find his way into a limit catch of spring salmon 15-25 pounds, reportedly caught off Swiftsure Bank. Port Renfrew Marina reports that a 38 pounder was caught this week as well. There is an unconfirmed report (rumour?) of a 52 pound Spring caught too, but no photos to back it up yet!
{photo credits: from the Connelly family from Alberta, via Jolly Rogers}