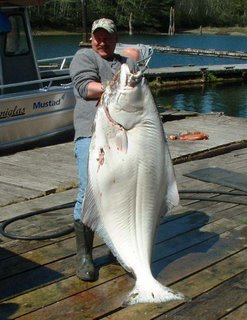 The halibut fishing continues to be steady. Most guides are still focusing their efforts close to shore, chasing the early season big ones.
The salmon is picking up too, with decent sized fish coming in regularly. Heavy Hauler caught a 33 lb at Camper Creek last week. There's still not a lot of effort being focused on salmon yet, but as more fish arrive, more fishermen will start chasing them.
We received a nice email from a happy Port Renfrew visitor, that we thought we'd share: "What a great destination Port Renfrew is for folks like us. We enjoyed the little marina and its rustic floating logs docks. The Botanical beach was a fantastic experience I will be talking about for some time. I even got some good video of a Black bear beachcombing down there. We watched Bald Eagles stealing fish from an otter family from off the big pier and deer running across the road on several occasions. We look forward to returning there." Len Zamonis, Florida, USA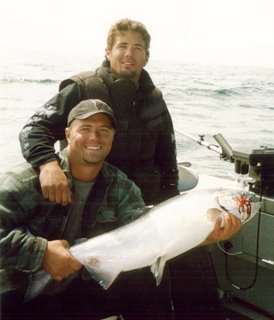 Good times in Port Renfrew, whether fishing, camping, hiking, or just general sightseeing.