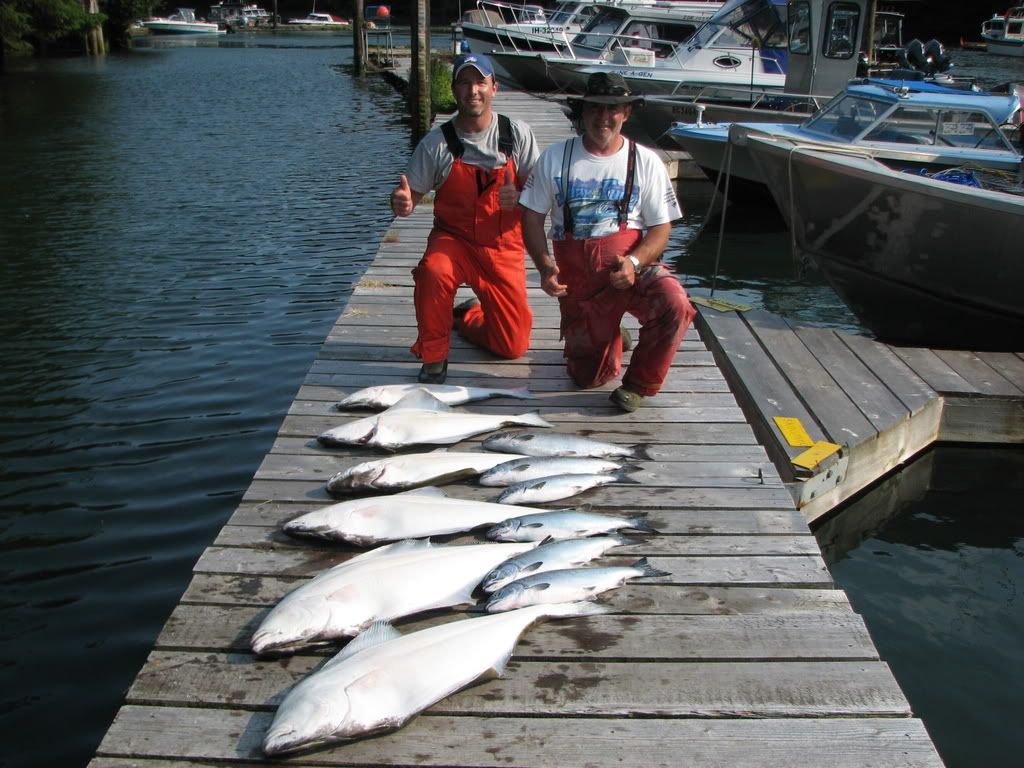 Happy Canada Day!
Fishing in Port Renfrew has definitely turned the corner into summer. Reports from Swiftsure Bank are that it is back in form, delivering the exceptional quality Vancouver Island fishing it is renowned for.
(photo credit, "Yammy5″ www.sportfishingbc.com/forum/)
Kelly from Last Chance Fishing Adventures reports: "There are more halibut then you can shake a stick at on Swiftsure, my crews tubbed out both Friday/ Saturday. Standard issue 20lb, the guys anchoring up inshore got a little bit bigger. If you don't get one in the first 5 minutes, MOVE. There are also some springs around the bank too, I hit some on the south side, the guys on the north side did well too."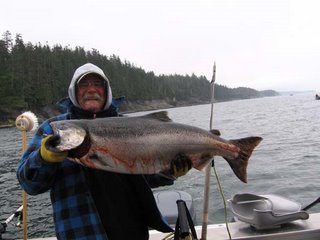 Spring salmon 20-30 pounds plus are regularly being caught shallow off Culite, Logan, and Camper Creeks, although not yet hot and heavy…..it is definitely picking up though.
Mike Johns from Heavy Hauler reports: "Coho have started to show up and the spring fishing is picking up." He sent in this photo of Gary catching a 33lb Tyee on his 50th birthday. How about that for a birthday present!
Weather is variable as always, but there's been some HOT and calm beauty days of late. With that and great fishing, what more can you ask for?
Get up to Port Renfrew and get in on the fun!