Trevor from No Bananas Fishing Charters reports: "well it looks as though fishing has slowed a bit, we did not see many fish caught in the last couple days. But we thankfully got lucky with the magic combo: purple haze squirts with purple glow flashers. Here's a couple pics, first the Magivern group with a limit up to 19lbs, then Doug Carter with a 25lbr from Saturday morning (we landed 20 fish in five hours! I guess even a blind squirrel finds a nut once in a while). Some beautiful sunrise shots too". Great report, thanks Trevor!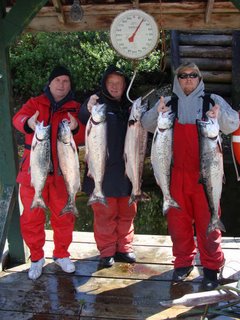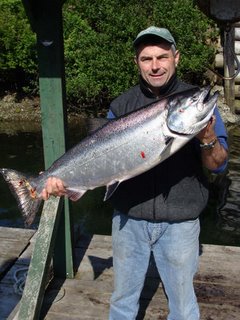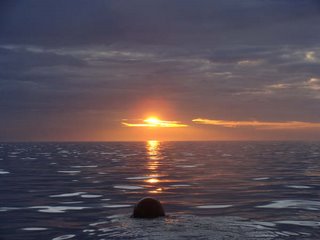 Jolly Rogers Fishing Charters had a good halibut day, catching three good ones: 110 pounds, 95 pounds, and 40 pounds. His guest, Dale from Australia, reports a "personal best, any species". Nice!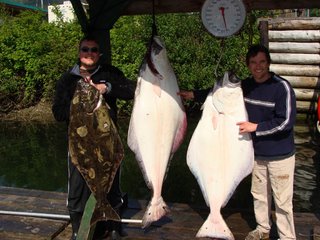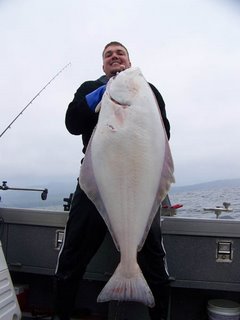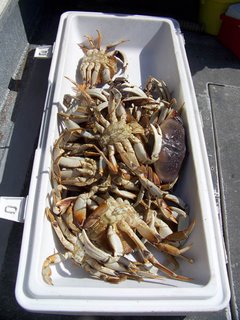 Crabbing is still fantastic, big Dungeness crabs, hard shells, very sweet.